Mersal Express Courier Services is one of the pioneer national Establishment inside United Arab Emirates, established in 2009 in the Emirate of Abu Dhabi in order to meet other companies' requirements for express courier services nationwide.
Mersal relies upon the internal & external system for courier services, thereby Mersal has depended on the following:
Our Services
Excellence in work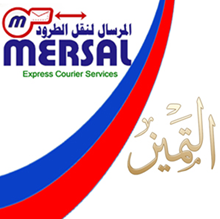 • (speed of delivery) and not just the quality of achievement).
• secrecy and safety and respect for the privacy of the customer.
• continuous work around the clock and seven days a week non-stop.
• Programs modern electronic tracking of transactions and on the highest levels between our offices
• provide you time, effort and cost in the area of distinctive delivery.
• a group of trained staff and Dhubrh their goal to serve you and work on your comfort.
• A follow-up units and task forces covering the daily business.
• transport and delivery capability among all the emirates in the workplace or residence according to the client.